Hello!  My name is Maria Herbert-Liew and I am a freelance illustrator based in Glasgow.  I work with publishers, designers and art directors to bring visual ideas to life.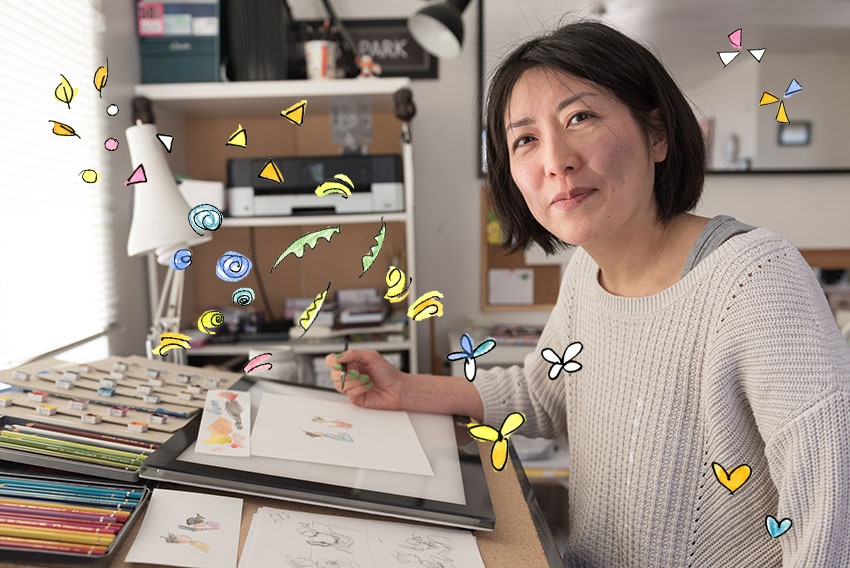 - A little more about me -
I studied Fine Art & Art History at Goldsmiths College, then went on to do a MA in Children's Book Illustration at Cambridge School of Art.
I believe that art has the power to transform, and it is for everyone!  Illustration is a truly accessible and communicative form of art,
 and I think it is one of the greatest there is.
How about you?  Maybe we can work together?  If you think I could be the right person to bring your ideas to life-

get in touch

and find out.
Here are some nice things that clients have said:
"Amazing stuff Maria!  It's been awesome working with you… I'm sure we'll be working on something again in the future!"
Edward Gallacher - Creative Development/Producer - HITRECORD ON TV
"Maria has always brought a wonderful creative spirit to any project we've worked on, she delivers work of the highest quality and on time, always offering more than expected.  I can sum up working with Maria in one word... joy".
Kevin Robbins - Senior Designer - HarperCollins
"Lots of praise for your illustrations coming in… Thanks a bundle!"
If you have an idea that you'd like to discuss